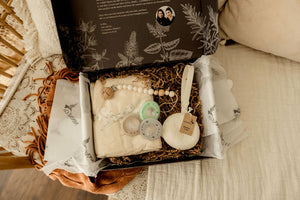 For Canada orders: https://www.babyboomcreations.ca/ninni-pacifier-cases-and-clips
For all other International orders: https://lactationhub.com/ninni-co-pacifier
This dreamy baby bundle will surely be the perfect baby shower gift for the new mom or mom-to-be in your life this holiday season. The thoughtfully curated, science-backed seasonal bundle features baby products every mother will appreciate. Bottle or breast, Ninni Co. is best!
Designed to mimic the mother's natural breast.

Non-toxic nursing support, ensuring baby's comfort and peace of mind for mom.

Science-based pacifier shape stimulates natural sucking motion.